E

fficiency and Effectiveness
Goals, Recommendations and Action Steps:
Note: several of the other Efficiency and Effectiveness Recommendations & Action Steps are being forwarded by the other theme areas, ie housing, transportation.
Tighter resources; efficiency and effectiveness: Both public and private institutions are trying to do more with fewer resources. Solutions to our region's issues must be innovative, not dependent on increased spending from traditional sources.
Efficiency and Effectiveness Goal
Growth patterns: 12,000 new homes across the region from a population increase of 8% with an average household size of 2.4 persons. People retire here and want to live near amenities so there is moderate lake shore development. There is an increase in affordable housing and jobs so young people return. People live near jobs so big towns grow some and small towns hold steady.
Efficiency and Effectiveness Recommenations and Action Steps
TELLING OUR STORY
THE RESILIENT READER: Innovative Government Collaboration That Delivers Regional Cost Effective Public Services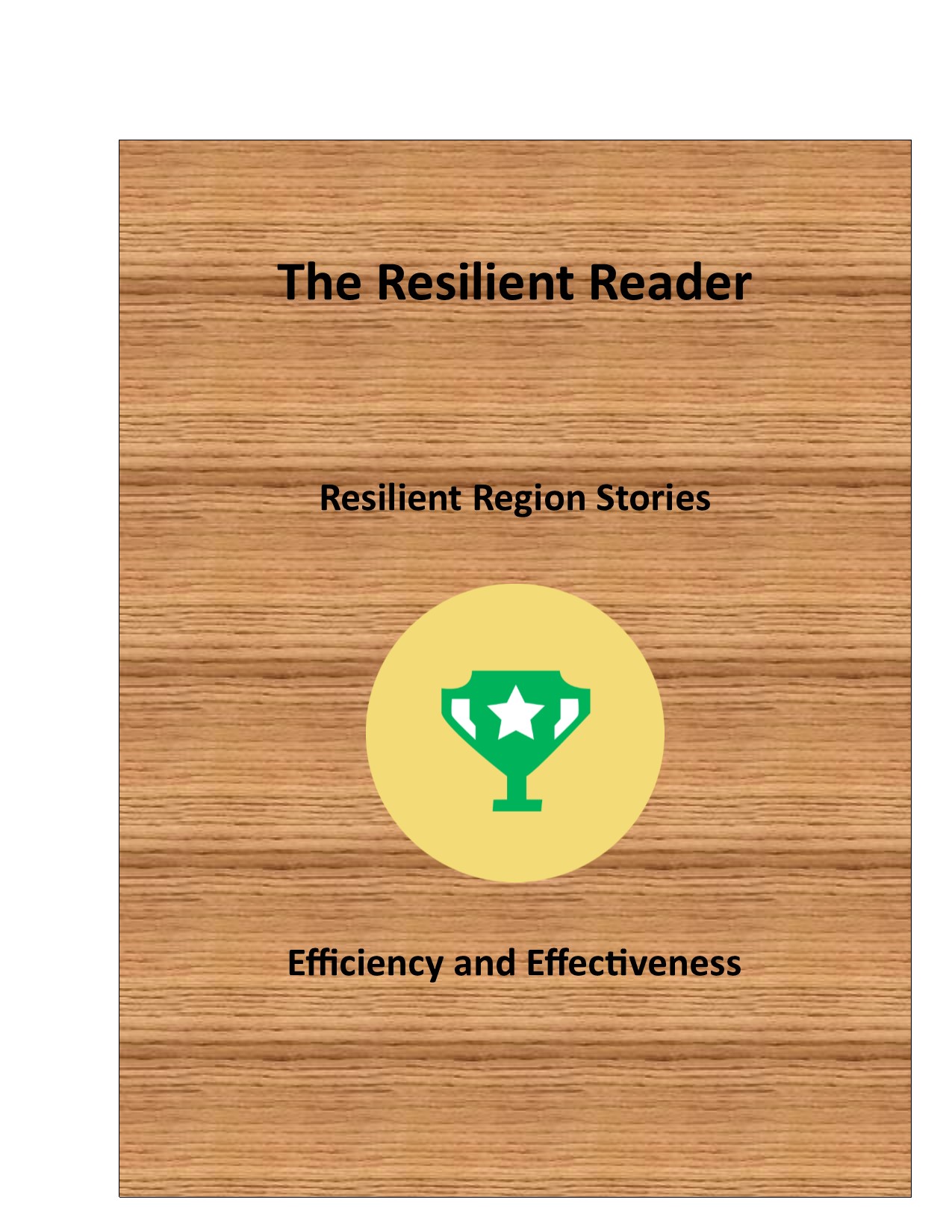 CHAMPION INTERVIEW VIDEO

Champion Andrea Lauer, Mayor of Royalton
CHAMPION REPORTS
Want to learn more? Interested in becoming involved with this work?
Contact Dawn Espe at Region Five Development Commission and she will put you in touch with one of the theme champions.
THEME CHAMPIONS
Don Hickman, Vice President, Initiative Foundation
Andrea Lauer, Mayor of Royalton
Mel Radermacher, Economic Development Director, City of Staples

Anna Gruber, City/County Manager, NJPA