C

hanging Populations
goals, recommendations, and action steps:
Changing Populations Issues
Changing populations: As our future workforce shrinks and ages, it is important that every citizen has the skills necessary to be productive, valued, and self-reliant, rather than dependent on society. Ethnic diversity will continue to grow and expand from existing clusters that are now mostly associated with areas of food processing jobs and will be an important source of future workforce growth.The region's aging population impacts every area for which we are planning. Housing, transportation, land use, and the current and future workforce will all be affected by the age of our population.
Changing Populations Goal
Changing populations: As the region's population changes, make adjustments to meet the need and seize the opportunities these changes present.
Changing Populations Recommendations and Action Steps
TELLING OUR STORY
THE RESILIENT READER: The Changing Populations Champions all do their part to address aging issues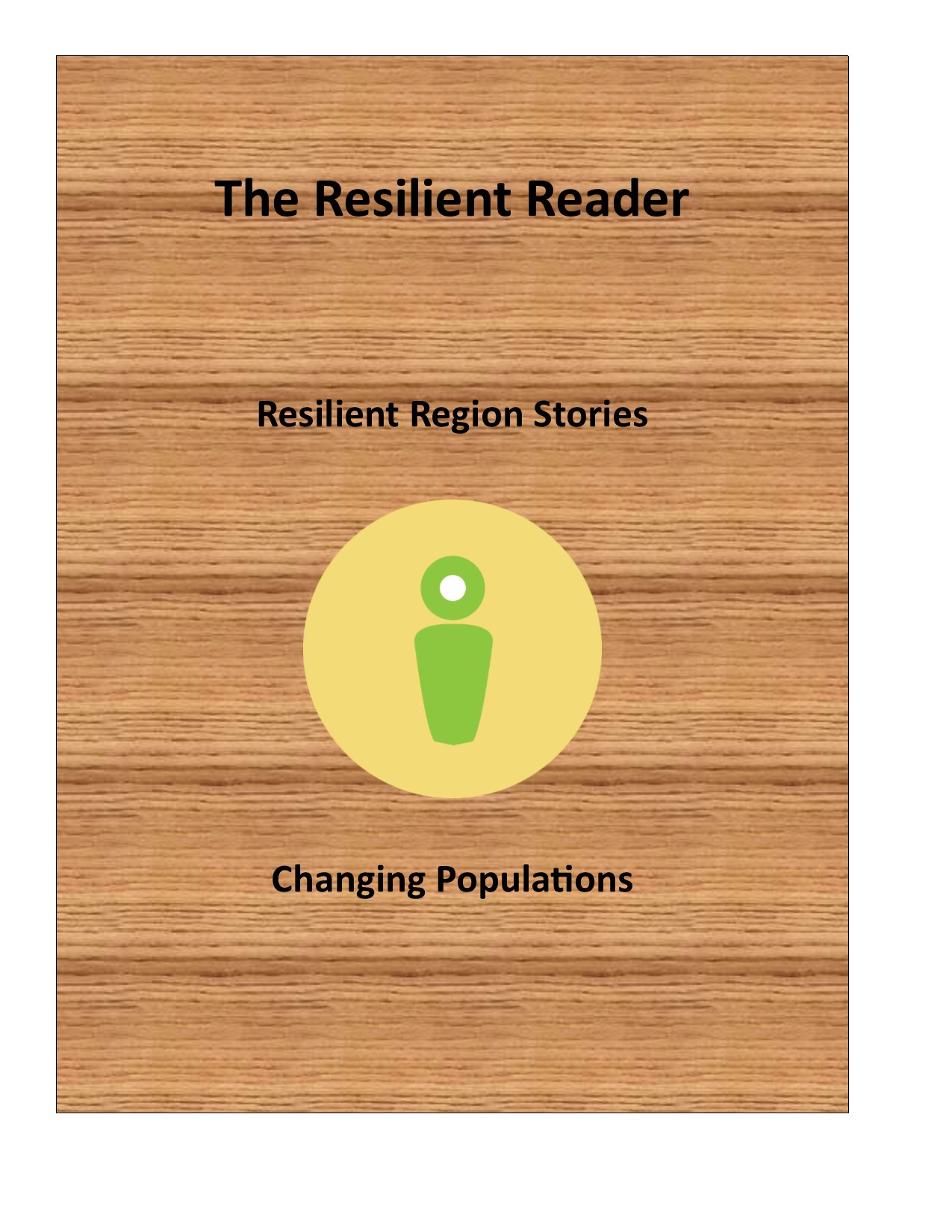 CHAMPION INTERVIEW VIDEO
Champion Dan Frank, Community Specialist, Initiative Foundation
CHAMPION REPORTS
NPR Article: Rural America Supported Tump but Will His Policies Support Them?
Want to learn more? Interested in becoming involved with this work?
Contact Dawn Espe at Region Five Development Commission and she will put you in touch with one of the theme champions.
THEME CHAMPIONS
Mary Sam, Director of Intercultural Services, Central Lakes College
DeAnn Barry, Executive Director, Brainerd Lakes Area Senior Center
Dean Loidolt, Community Service Developer, Central MN Council on Aging
Dan Frank, Community Specialist, Initiative Foundation