E

ducation and Workforce Development
Goals, recommendations and action steps:
Education and Workforce Development Issue I (EWI)
Educating and retaining workforce: Facets of this issue include; understanding the demographic and skill make-up of the people in the region's major employment sectors. Other key components of this issue include lifelong learning aspects: how to keep young workers in the region, how to attract & retain talent, and how to best utilize an older workforce. Collaboration between private/public/non-profit sectors is of paramount importance for recommendations and actions to be successful under this theme.
Education and Workforce Development Issue I Goal
Educated workforce: Our region provides affordable and multiple educational opportunities to effectively employ the current and future workforce, and to improve our knowledge of how to live a sustainable life as individuals and as a community at large.
Education and Workforce Development Recommendations and Action Steps
TELLING OUR STORY
THE RESILIENT READER: Career Exploration Initiative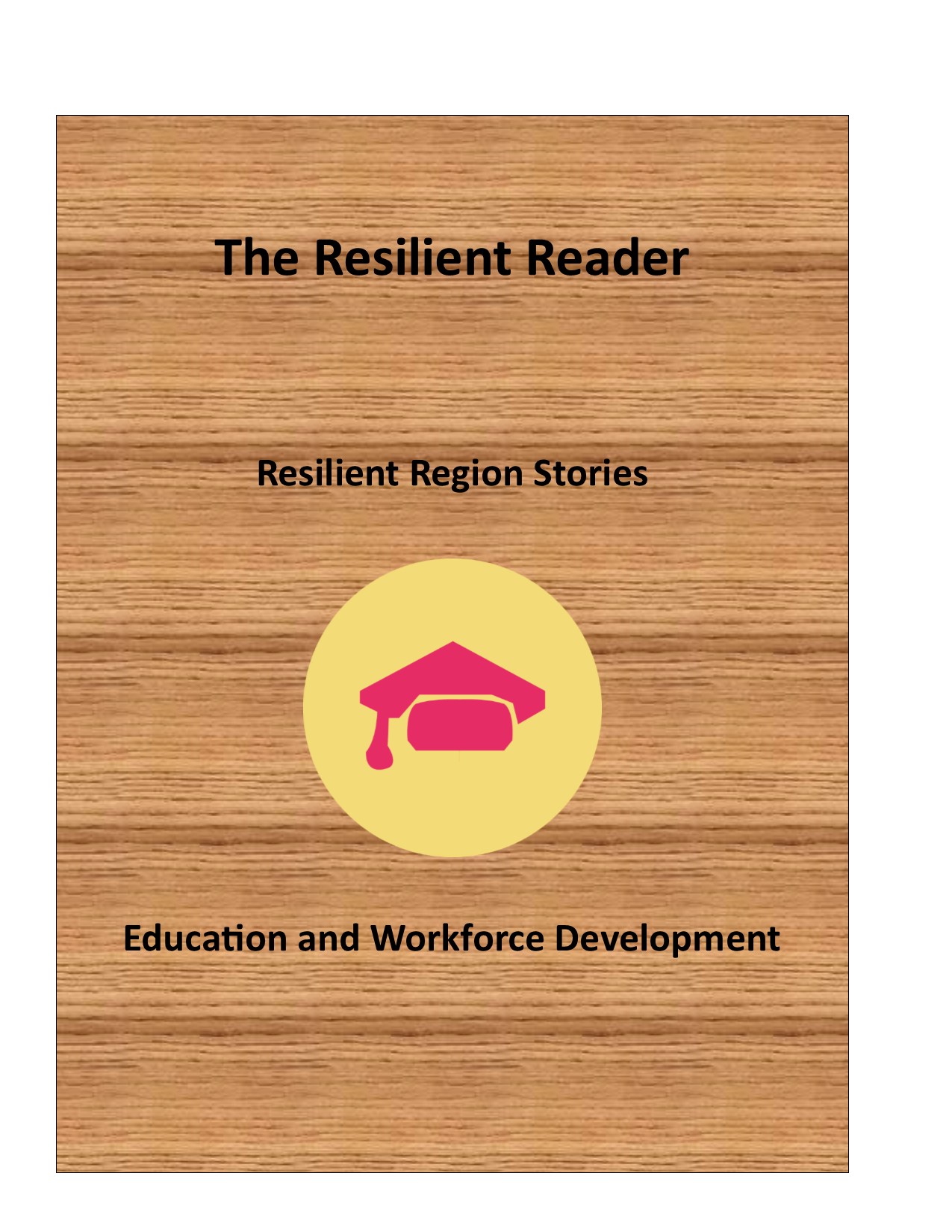 CHAMPION INTERVIEW VIDEO
Champion Larry Lundbland, President, Central Lakes College
TECHNOLOGY MOBILE-NJPA, CLC AND MSTATE PROMO VIDEO

CHAMPION REPORTS
Want to learn more? Interested in becoming involved with this work?
Contact Dawn Espe at Region Five Development Commission and she will put you in touch with one of the theme champions.
THEME CHAMPIONS
Craig Nathan, Regional Director, Rural MN CEP
Dr. Chad Coauette, Executive Director, NJPA
Cheryal Lee Hills, Executive Director, R5DC
Monty Johnson, Senior Dean, MN State Community and Technical College
Peggy Kennedy, President, MN State Community and Technical College

Jill Abbot, Assoc. Vice President of Academic Affairs, MN State Community and Technical College

Dr. Hara Charlier, President, Central Lakes College